How to use a mezzanine door pallet gate to protect a "door to nowhere" situation on upper or mezzanine level while still allowing material to be passed through the opening.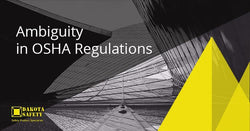 Recently, OSHA's updated regulations were released and the current administration has wasted no time in its enforcement.
While OSHA intends to protect workers and empower employers to maintain a safe, productive work environment, there is a gap in understanding exactly how to adhere to the regulations as the agency expects. It is often difficult to extract an accurate interpretation from the regulatory language and legalese.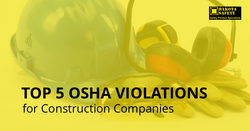 Since its formation in 1970, the Occupational Safety and Health Administration, or OSHA, has set standards to ensure all private-sector employers provide optimal workplace safety and health to their employees. Failure to comply with OSHA standards, even if it's a small mistake, can penalize your construction company in a big way. As such, no business wants to account for the high costs that result from OSHA violations.
Here are the top 5 OSHA violations that every construction company should proactively avoid.